About Us
Discovery Lab: Creative Coding
Fun, failing, and creating the future: introducing Discovery Lab – a coding and tech club for kids aged 7+ throughout NZ.
Kids learn how to become a 'creator of the future' via exposure to coding basics, computational thinking, creative technology projects, and digital citizenship.
Why 'failing'? We want kids to try and fail, and try again. We believe that by removing the stress of being perfect, or needing to getting it right every time, children cement key problem solving skills, build confidence to tackle more difficult challenges, and focus on the creative side of technology.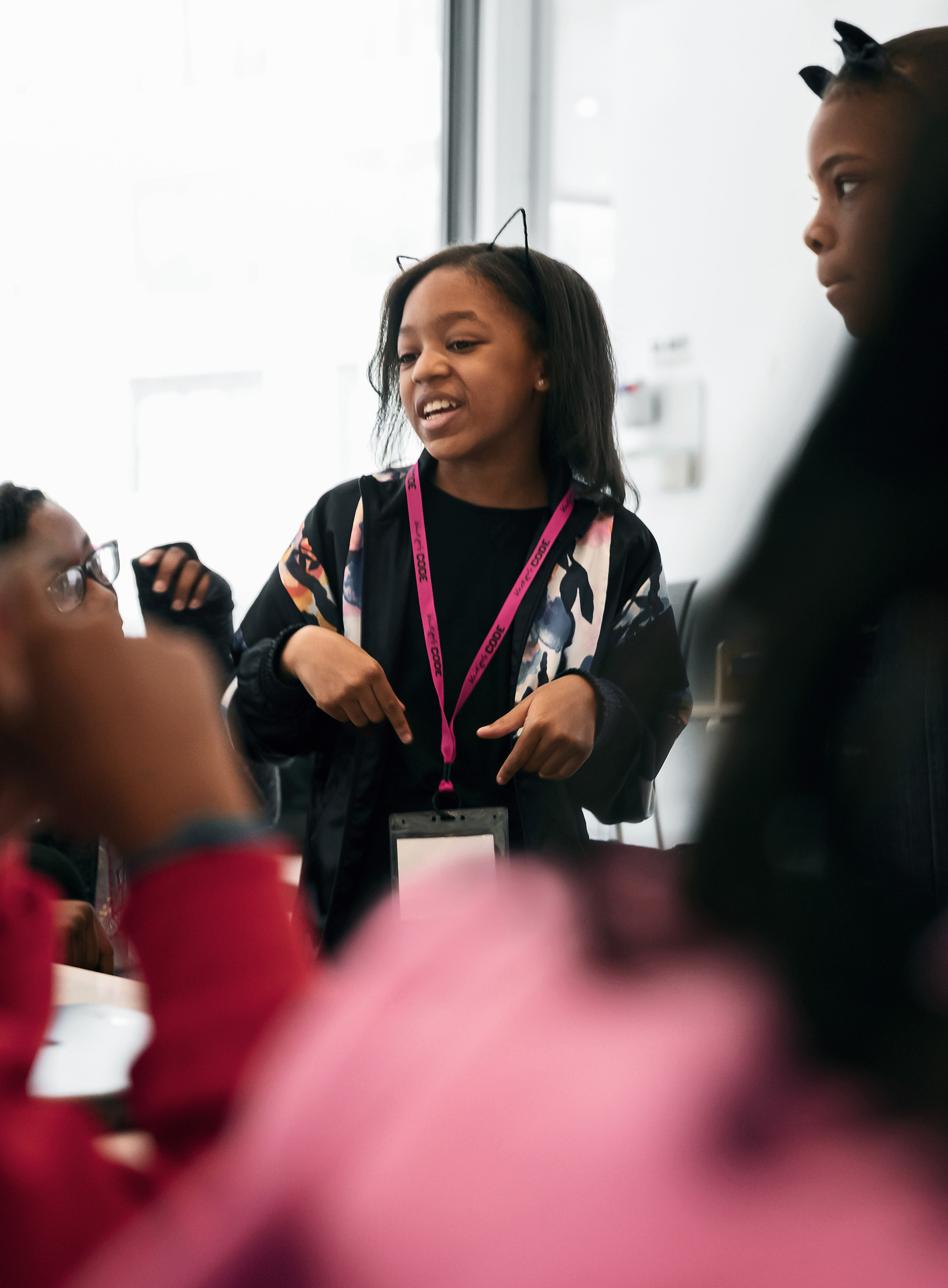 Our Goals
Our aim is to enable and encourage children ages 7+ to become digital creators and to support their teachers and parents on this journey.
By focusing on creativity, we aim to teach children about all the things they can make, do, and solve with code.
We believe that coding provides a creative outlet for all children, as well as teaching critical problem solving skills.
What we do
Discovery Lab runs after school clubs, holiday programmes, tutorials for NCEA students, and nationwide tech challenges.
Via a network of tutors throughout NZ, we run classes that reduce barriers to learning about tech, develop a friendly approach to making errors, and help kids find creativity in technology.
Discovery Lab participants will be well equipped for the future through our focus on digital citizenship – which helps kids learn about safety, privacy, and looking after themselves and others online.
Join us!
We're busy setting up coding clubs and classes throughout New Zealand.
If you're interested in teaching or tutoring kids and passing on essential problem solving and technical skills, then please get in touch.
You don't need to have a coding or technical background as full lesson plans and training will be provided. It is essential that you enjoy working with children and can tell us about your teaching or tutoring experience. Hours of work are after school during term time. We'd need you to commit to set days and times each week and work 1.5 – 6 hours per week depending on your availability.
We require police, security, and reference checks as part of our employment process.
Simeon Theobald
Hi, I'm Simeon. I've worked in many tech areas including databases, web, and native apps over the past 20 years or so, as well as being behind a couple of startup companies.
I'm an engineer at heart, and software is only one piece of the puzzle. Hacking on hardware and making/fixing things that interact with the real world in a tangible way is a passion of mine.
I have two amazing daughters, 11 and 9, and seeing kids 'get it' is one of my favorite things – they have such a different perspective on things than we 'old' people do.
See you at one of our New Plymouth coding or hardware lab sessions!
Graham Nelson
Hi! my name is Graham I am the owner/operator at Manifold Coworking Space along with my wonderful partner Jacqui. I have spent the last 18 years working as a web and software designer and have a passion for teaching visual design for digital products. I enjoy working with youth and I am also part of a team delivering a Social Enterprise business programme at Devon Intermediate.